Lori Garner with her drawing, "Defacement" and Marjorie Chesebro with her poem, "Beauty."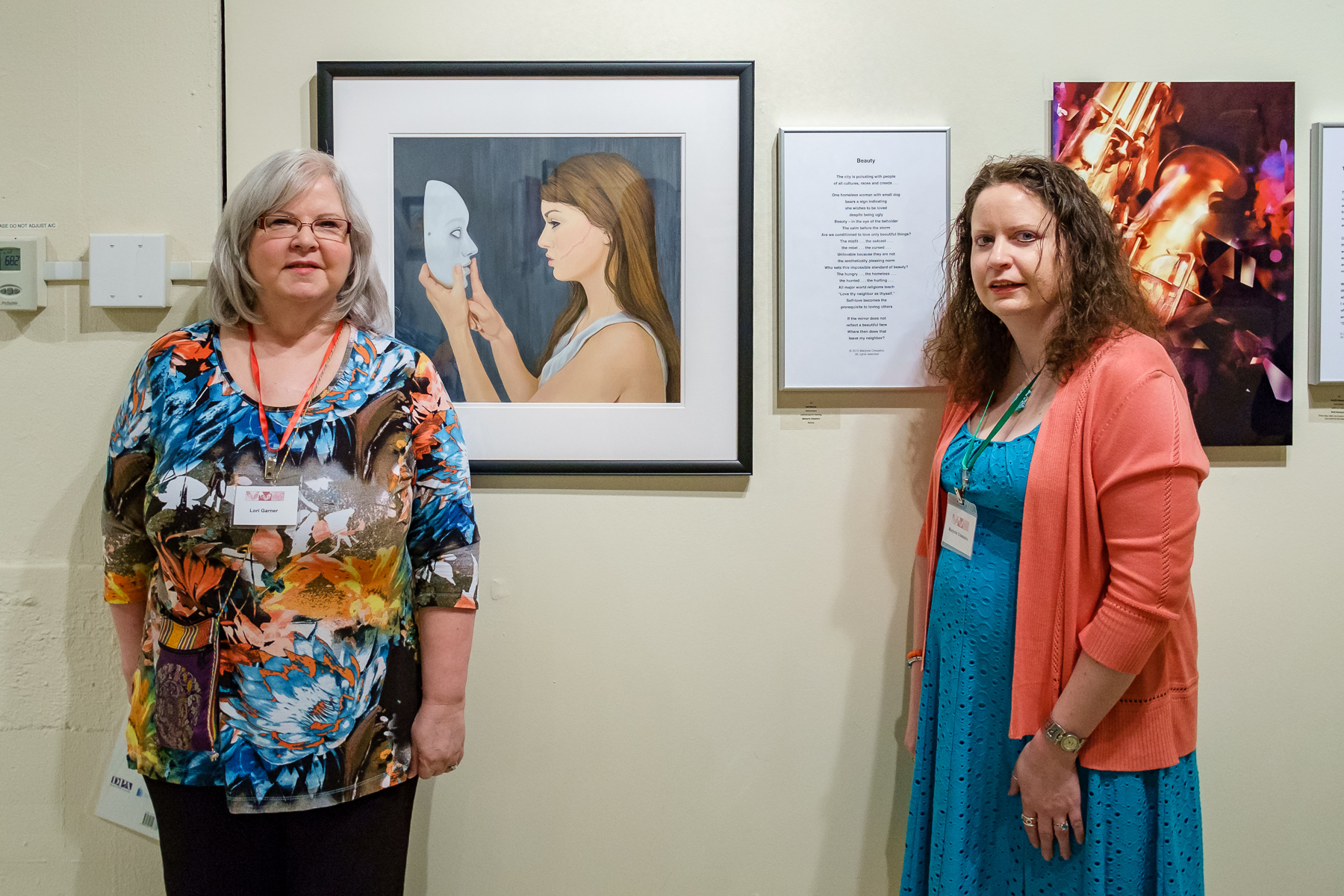 BEAUTY
The city is pulsating with people
of all cultures, races and creeds . . .
One homeless woman with small dog
bears a sign indicating
she wishes to be loved
despite being ugly
Beauty – in the eye of the beholder
The calm before the storm
Are we conditioned to love only beautiful things?
The misfit . . .the outcast . . .
the rebel . . .the cursed . . .
Unlovable because they are not
the aesthetically pleasing norm
Who sets this impossible standard of beauty?
The hungry . . .the homeless . . .
the hurried . . .the hurting . . .
All major world religions teach
"Love thy neighbor as thyself."
Self-love becomes the
prerequisite to loving others
If the mirror does not
reflect a beautiful face
Where then does that
leave my neighbor?
© 2015 Marjorie Chesebro
All rights reserved
Categories: None